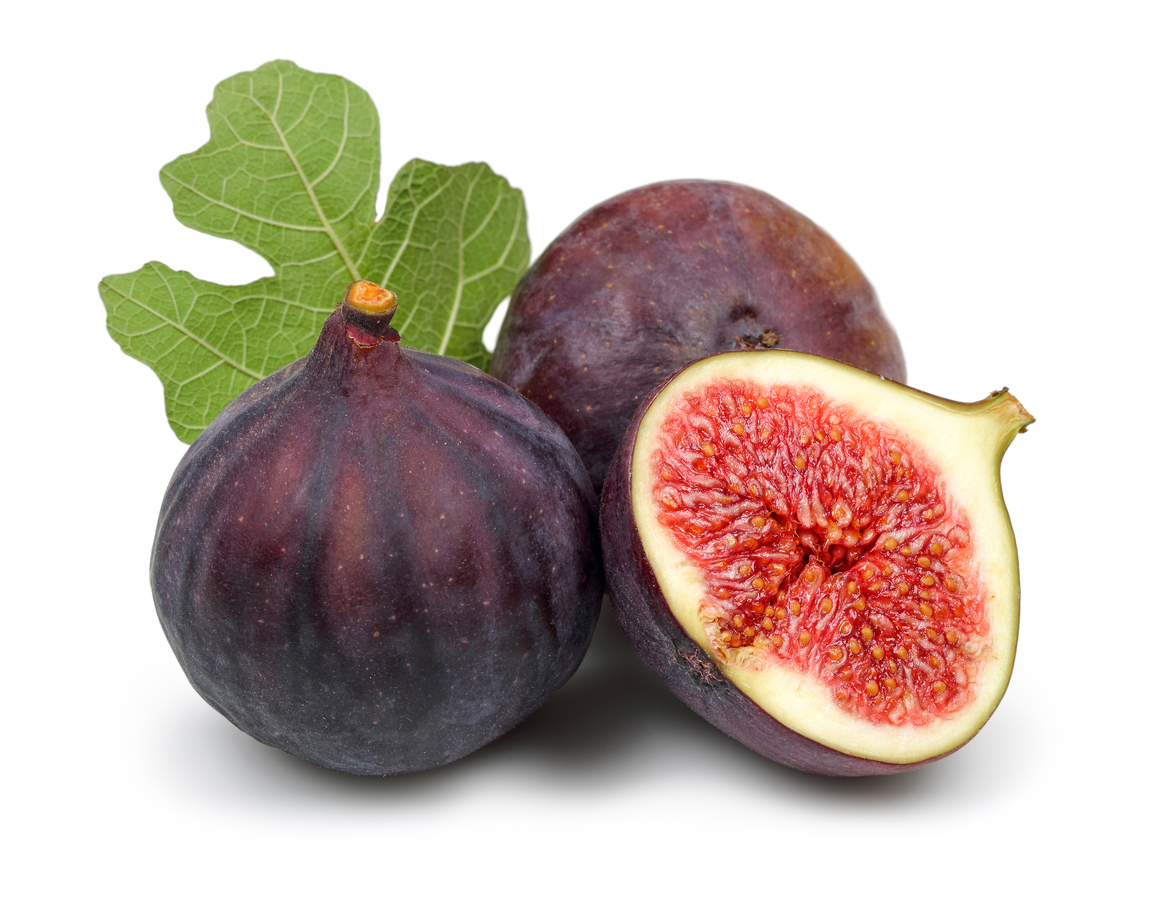 Is the fig the next flavor craze? According to the Swiss company Firmenich it is. The 120 year old family owned company has been creating "fragrances and flavors for the world's most desirable companies, delighting billions of consumers every day," according to their company profile, so it stands to reason they know what they're talking about. In addition to creating these flavors, they can often predict the rising stars of the next generation of flavors.
Their research points to the fig as being the Flavor of the Year for 2018. "A true feel-good flavor, fig is becoming increasingly popular with consumers, with fig flavored products growing by more than 80% between 2012 and 2016," said Chris Millington, President of Firmenich, Flavors. Fig flavors can already be seen in cookies, jams, and cereal across the globe, but Firmenich predicts you may soon also see fig flavored yogurt, chewing gum, tea, or energy drinks. The naturally gentle sweetness of the fig also combines well in savory dishes, such as chicken with figs, bacon wrapped figs, and pizza topped with prosciutto and figs.
A ½ serving of fresh figs contains about 75 calories. While it may not offer much in the way of fat or protein, you'll get a healthy dose of dietary fiber (nearly 3 grams) and natural sugars. You'll also get potassium and vitamin K, as well as small amounts of vitamin A, folate, magnesium, calcium, and iron.
The complex textures of a fig make it a very interesting and different fruit. The skin is smooth, the flesh can be chewy, the inside is meaty, and the seeds are crunchy. If you've never tried a fresh fig, or your only experience with a fig is the cake-like cookie sporting its name, figs can be worth a try. Gastric sleeve, gastric bypass, and lap band patients who are well into their long term post bariatric surgery diets, can try adding diced fresh figs to oatmeal, greek yogurt, or in a tossed green salad. Baked figs stuffed with goat cheese can also be a savory way of trying out this rising star of a flavor without going overboard on calories.
The above is offered by Dr. Shillingford, M.D., P.A., a board certified surgeon specializing in advanced laparoscopic and bariatric surgery. Dr. Shillingford's gastric sleeve, lap band, and gastric bypass patients come to his Boca Raton office from all over Florida, including Boca Raton, Miami, West Palm Beach, Orlando, and Tampa. His weight loss surgery patients are often looking to explore new and different foods, and although figs are anything but new, they certainly are different for many people.